I will sit right down, waiting for the gift of sound and vision. And I will sing, waiting for the gift of sound and vision, drifting into my solitude, over my head. Don't you wonder sometimes about sound and vision?

— D. Bowie, Sound and Vision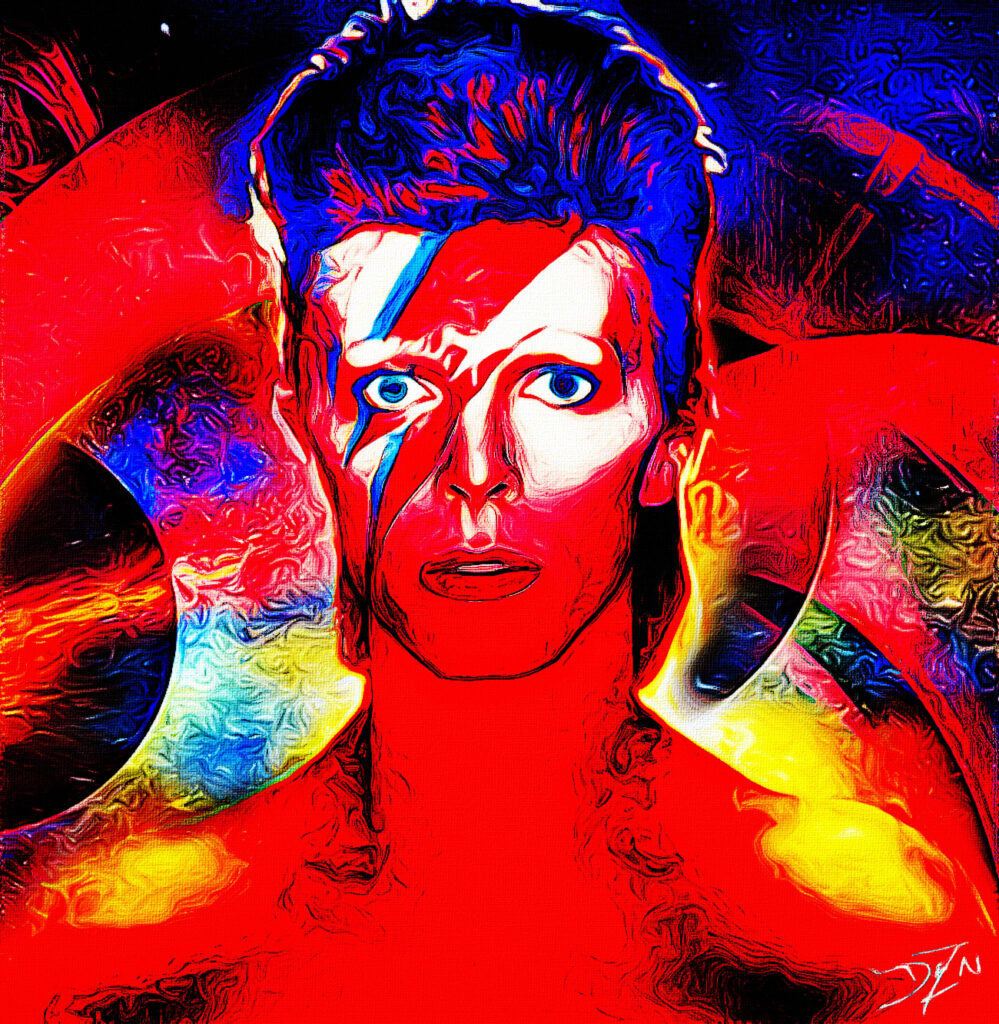 Nel 2016 ho avuto la fortuna di visitare la stupenda mostra David Bowie is al MAMbo dove il suo contributo artistico in termini visivi è stato messo stupendamente in risalto. E se i suoi costumi di scena sono nell'immaginario collettivo, un aspetto da alcuni meno conosciuto è il suo stretto legame con le arti visive, di cui era sia autore che collezionista. Un esempio di fusione tra musica e immagini che ha ispirato (e continua a ispirare) non solo musicisti, ma anche artisti e designers. Non a caso lui stesso definiva la sua musica "tridimensionale".
Bowie rappresenta una connessione tra Andy Warhol, Bertolt Brecht, William Blake, Charlie Chaplin, Antonin Artaud, Salvador Dalí, Marlene Dietrich, Philip Glass, Nietzsche, Hollywood glamour, graphic design […]

Victoria Broackes and Geoffrey Marsh
E non a caso abbiamo dedicato a lui le prossime 2 puntate della trasmissione Graphics and Sound realizzata in collaborazione con Radiogas dove potete ascoltare la versione sonora di questo articolo e associare la musica alle immagini che trovate qui.
Bowie pittore
Bowie coltiva la passione per la pittura durante tutta la sua vita. Lo aiutava nel processo creativo della musica. Come racconta lui stesso in questa bella intervista ad Arena Rock, nel 1978, al suo ritorno in Europa da Los Angeles, la prima cosa che fece fu dedicarsi alla pittura dopo tanto tempo, ritrovando così anche l'ispirazione musicale.
Definiva il suo stile come una forma di Espressionismo Realistico.
Sono di questo periodo (trilogia berlinese) Portrait of JO, ritratto di Iggy Pop realizzato nel suo appartamento di Berlino dove si erano appena trasferiti (1976) e Child In Berlin, ispirato dall'incontro con un bambino spaventato mentre andava dal dentista con lo studio sopra il suo appartamento al 155 in Hauptstrasse.

Il ritratto e la figura umana sono sempre molto presenti nelle sue opere. La serie Dhead diventa pubblica nel 1994 e include, tra gli altri, anche il suo autoritratto.